Framed prints of "AOC Rainforest Queen" & "Mayor Pete of South Bend" are now for sale from my Shopify Store.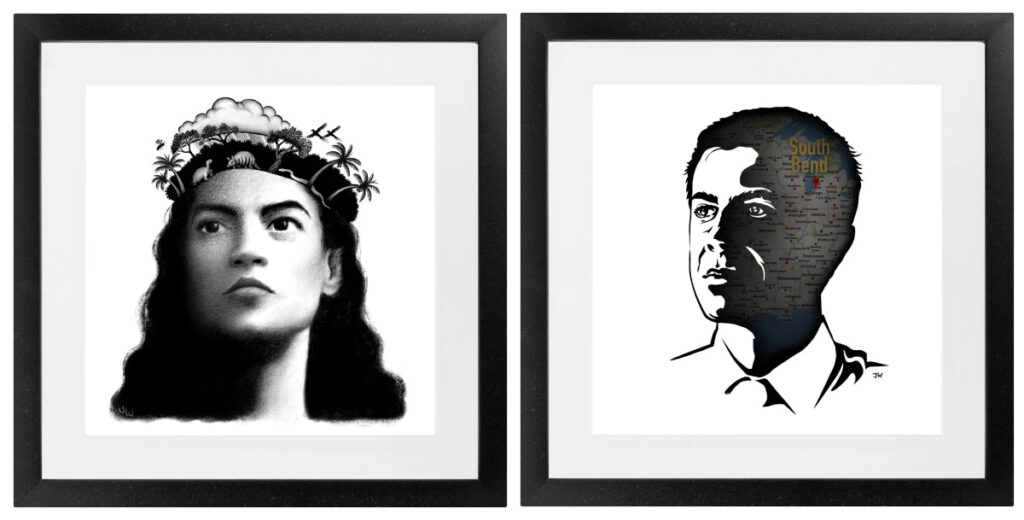 "The Mayor of South Bend" is a thoughtful portrait of Presidential Candidate and current mayor of South Bend Pete Buttigieg with a map of the mid-section of the United States, complete with a flag for the city of South Bend, floating in the center of Pete's head.
AOC Rainforest Queen is a gorgeous graphic art portrait of AOC with a rainforest crown, which expresses how the artist feels about Climate Change and his support for the Green New Deal.
Both of these high-quality, detailed drawings were created by artist Jeffrey Wiener on his iPad using the app Procreate.