Traditional and Digital Art-making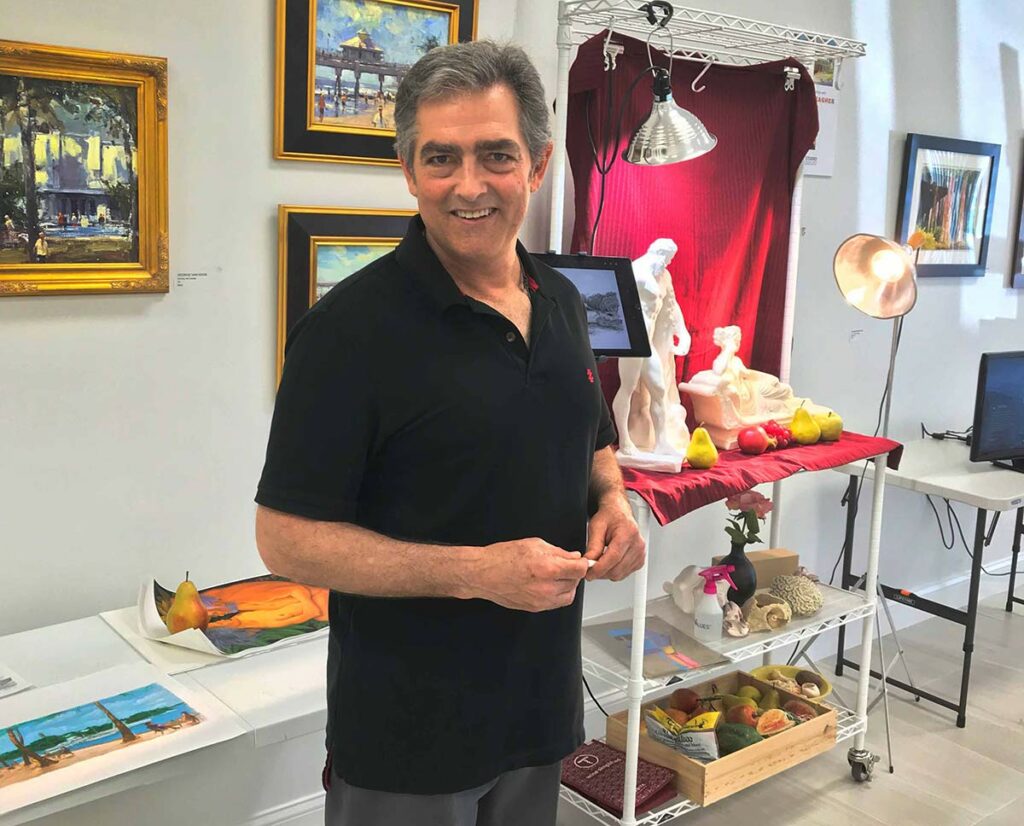 ---
Let me help you raise your skill level through my customized approach to the Drawing process. Beginners and experienced artists will learn how to create their best works across any medium, whether traditional or digital. Class Fee: $40 per hour.
Let's chat about your goals as an artist: [email protected]

---

Class: LANDSCAPES & STILL LIFES
• Local Landscapes, Seascapes, People, Wildlife, etc.
• Drawing/Coloring Flowers, Shells, Critters, "Found Objects"
• Includes Paper and Drawing Supplies
---


Class: FIGURE DRAWING
• Drawing from Small Classical Statuary
• Drawing People / Portraits
• Includes Paper and Drawing Supplies
• Nude Male or Female Life Model


Class: DRAWING WITH YOUR IPAD
• Learn the Basics for using iPad or Android Art APPS
• Create Artwork to Share with Family/Friends
• Use Your Own Device: Apple or Android
---
COMMUNITY ART PROGRAMS:
Communities can have customized weekly art programs designed for their residents at a location of their choosing. Focus on specific classes, learn a little Art History, whatever you please. Email Me to discuss customized programs available ONLY to Community Groups.
PRIVATE SKETCH PARTIES:
Want to hold a SKETCH PARTY in your own home? Invite your friends over and we'll do the rest. For a FLAT FEE, we will provide the Art Supplies, book the Model, and we can even bring great SKETCHING MUSIC. Email Me to discuss how an Art Party would work in your own home.
STUDENT RATES:
Advance your skills while in High School, preparing for College, or Advanced Education by learning how to master digital image editing and video editing software like Adobe Photoshop, Illustrator, Premiere and Procreate for the iPad. Email Me to discuss how to develop a curriculum designed for what you need to learn.
---