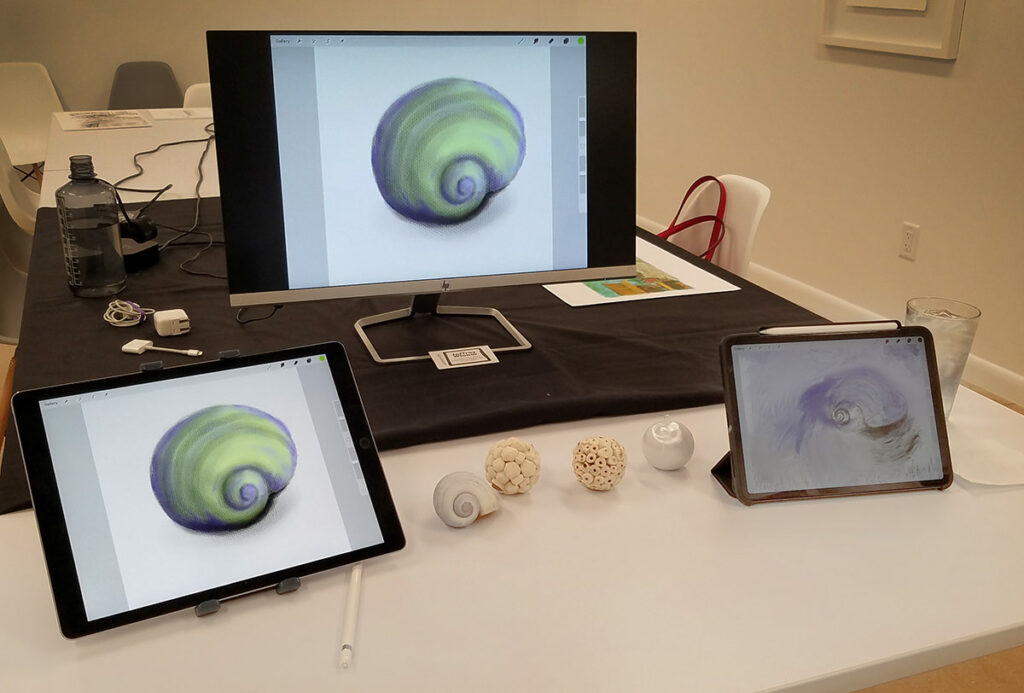 DATES
Jan. 21 – Lifedrawing with the iPad & Procreate 6 – 9pm
Jan. 28 – Animating with the iPad & Procreate 6 – 9pm
Feb. 4 – Figure Drawing with the iPad & Procreate 6 – 9pm (with Nude Model)
LOCATION: 313 NE 3rd Street, Delray Beach, Florida 33444
PRICE: $75 – Tickets for all available from ARTSWAREHOUSE 
NOTE to STUDENTS: These are somewhat advanced classes, and a working knowledge of Procreate will be necessary to keep up. Contact me if you wish to chat about the class.
These three hour workshops are great for helping Artists, Illustrators, Animators, Designers and Art Directors integrate the iPad into their creative workflow. I'll teach you how to produce digital artworks and animations to professional standards and social media specifications.
A little about the Instructor: Artist Jeffrey Wiener (B. 1961, Miami, Florida) has been offering this workshop since 2015 where he first taught this workshop at The Art Students League of New York. Since then, the class has been requested several times a year in New York, the Catskills in upstate New York, and here in South Florida/Palm Beach County. Now he brings his highly acclaimed workshop to the ArtsWarehouse in Delray Beach.
"Working as a Creative Director with his own multimedia design studio (https://dangerousmedia.com), the owner of a Digital Game Development Company (https://youngmindinteractive.com), and a Figurative Arts magazine (https://thegreatnude.tv), I focus my classes on helping working artists and artist entrepreneurs acquire more advanced skills and techniques for producing and publishing digital media."