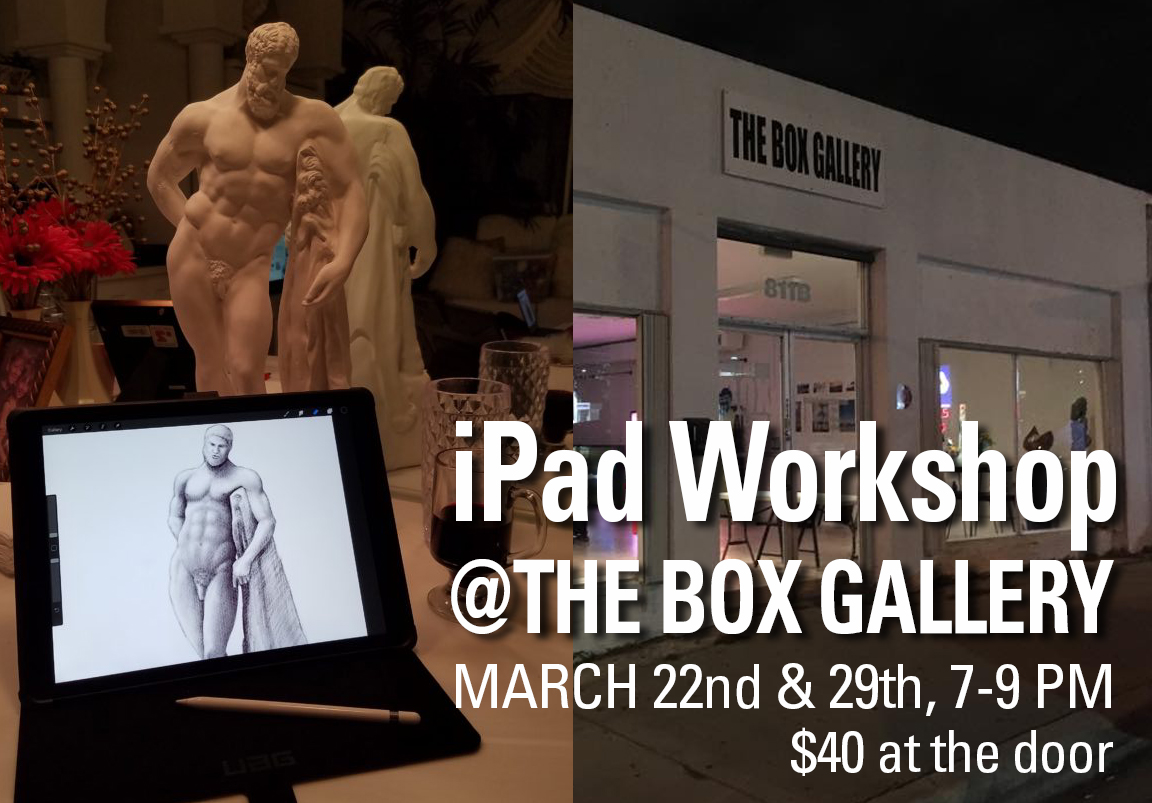 iPad Workshop at The Box Gallery
Thursdays, March 22 and 29, 2018
Price: $40.
Beginners – Advanced Welcome!
RSVP on FACEBOOK – Pay at the Door
Turn your iPad into an amazing art-making tool! Sketch from life, create fine drawings, or animate your art. It's really easy. Join me!
Drawing statuary, Flowers, Foliage, small objects.
– Learn how to use the iPad as a sketch tool
– Techniques for mimicking traditional media
– Finishing techniques for fine, polished drawings
– Printing your work for presentation
– Creating animated doodles
Class Requirements: fully charged iPad3, iPad4, Air, or iPad Pro
Required APP: Procreate ($9.99 on Apple App Store)
This APP must be purchased and installed in advance on your own iPad prior to class.
Call Jeffrey Wiener at 917 370 6210 with any questions.