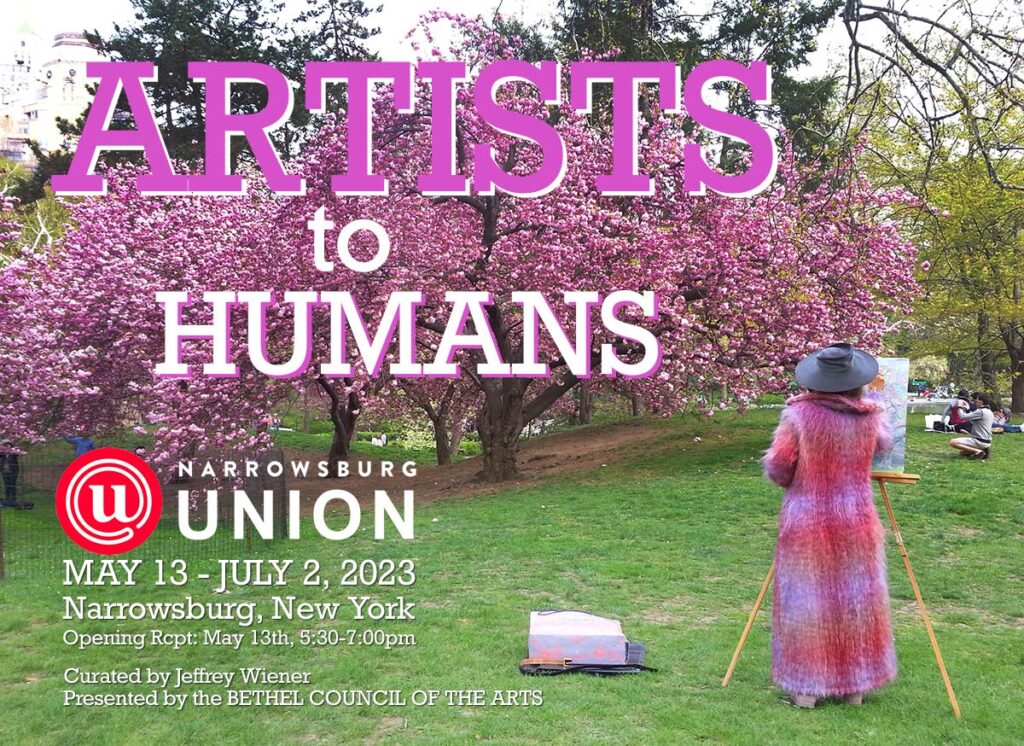 "ARTISTS to HUMANS"
@Narrowsburg Union
Organized by Bethel Council of the Arts
Curated by Jeffrey Wiener
Narrowsburg, NY
May 13 – July 2, 2023
Opening Reception: May 13, 5:30 pm – 7:00 pm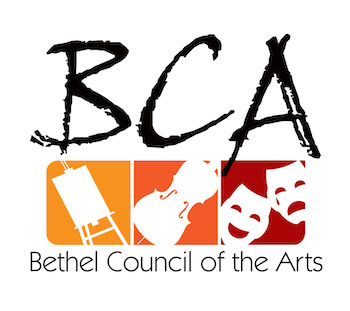 In this fast paced Digital culture, with Artificial Intelligence blurring the line between artist's artwork and machine-made "artwork", we focus on the role Artists play as mirrors of our society, reflecting the souls of their culture through their commentary on politics, culture, and on technology itself. ARTISTS are uniquely situated in society, with their role as observers and commentators long established throughout history. Equal in value in our Western culture as a Free Press is today.
This exhibition emphasizes the perspectives that only Humans can infuse into artworks. Artists were asked to provide deep, thoughtful commentary on the issues affecting Humanity – on any level – from Global Warming and Climate Change to Personal Challenges and statements on Spirituality. Through portraiture, narrative, figurative, abstraction and hand-made art objects, the artists of this exhibit all strive to make serious statements meant for deep consideration from our fellow humans.
Through this exhibition, these Artists will reclaim and re-enforce our role as Creative Elders, and provide an example for the next generation of young artists.