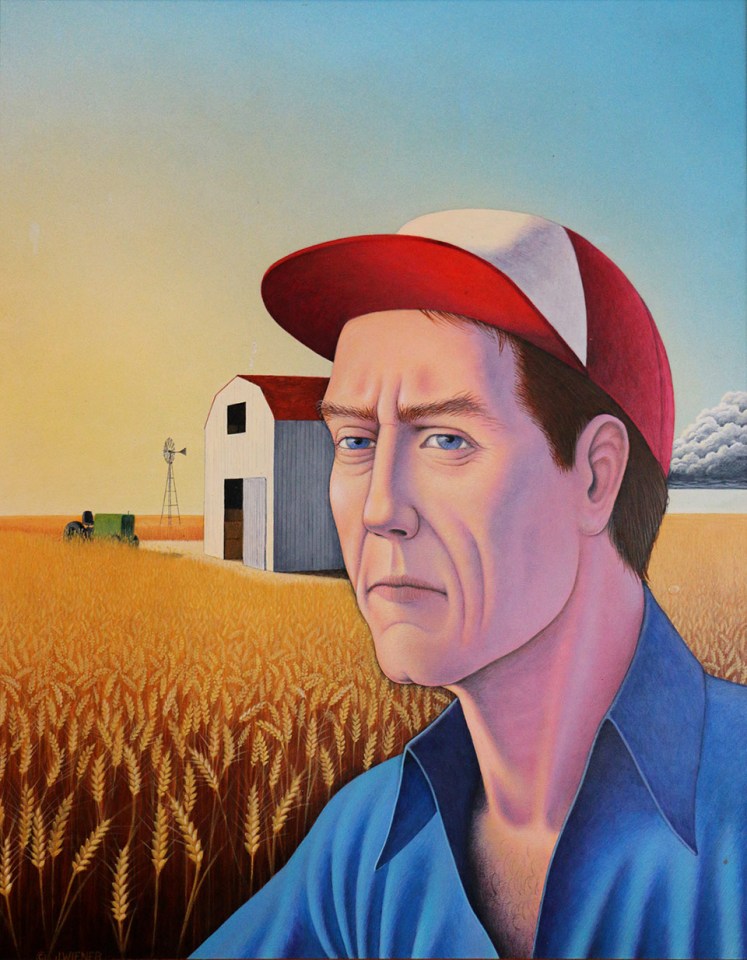 This small painting (9″x12″, acrylic on paper, 1988) has personal and emotional importance for me. My empathies for the Farmer must go back to a past life. Like many of the hardest working people, I feel their lives have been ignored, withering on our national economic vine, so to speak, as corporate farms take over our food production. I am alarmed at how many milk farms are in trouble in my region of the Catskills, here in Sullivan County, New York.
Please find your local farmer's market and taste-test your way through the tables. Make an effort to support these businesses by purchasing the fruits of their labor. Talk to them, get to know their products. The choices for fresh, organic food is immense. You'll be eating better for having a little bit of soil in your diet, even if it is not certified organic. Plus, you'll be letting farmers know you care about them enough to go out of your way.
The painting is on exhibit and available for sale at the WAAM (Woodstock Artists Association and Museum) from June 16 – July 15, 2018.
Please Visit the Gallery Website for details.
Contact the artist>