Gorgeous Artist-proofed archival prints of "AOC Rainforest Queen" & "Mayor Pete of South Bend" iPad Drawings now for sale.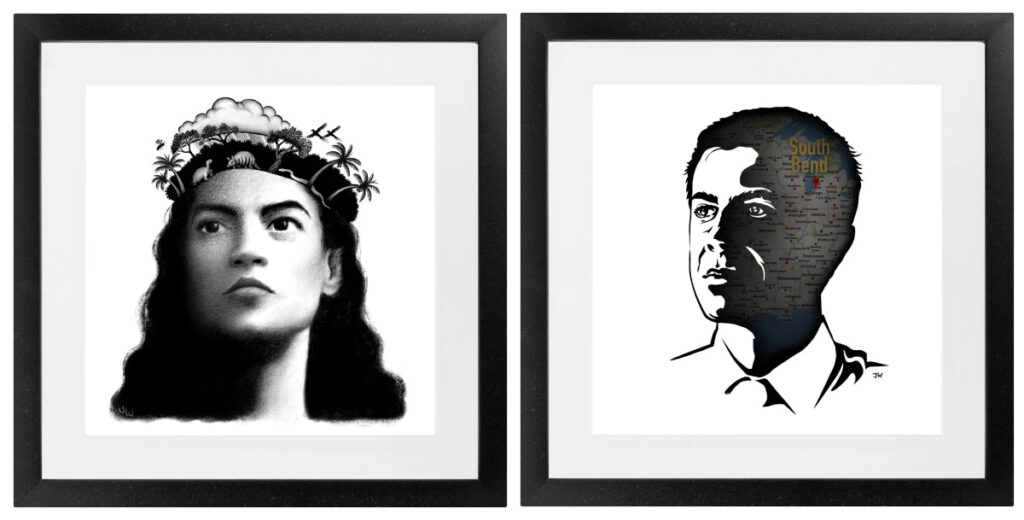 "Rainforest Queen" is a gorgeous, intense hand-drawn, digital portrait of Alexandria Ocasio-Cortez (AOC) with a rainforest crown filled with wildlife. This rich, tonal drawing which expresses how the artist feels about Climate Change and the Green New Deal.
"The Mayor of South Bend" is a thoughtful, layered portrait of Presidential Candidate and current mayor of South Bend Pete Buttigieg with a map of the mid-section of the United States, complete with a flag for the city of South Bend, floating in the center of Pete's head.
Both of these high-quality, detailed drawings were created by artist Jeffrey Wiener on his iPad using the app Procreate. These high-resolution prints are processed by the artist himself, printed on Epson Archival Bright White Watercolor paper using a Canon Pixma Pro-100 printer.