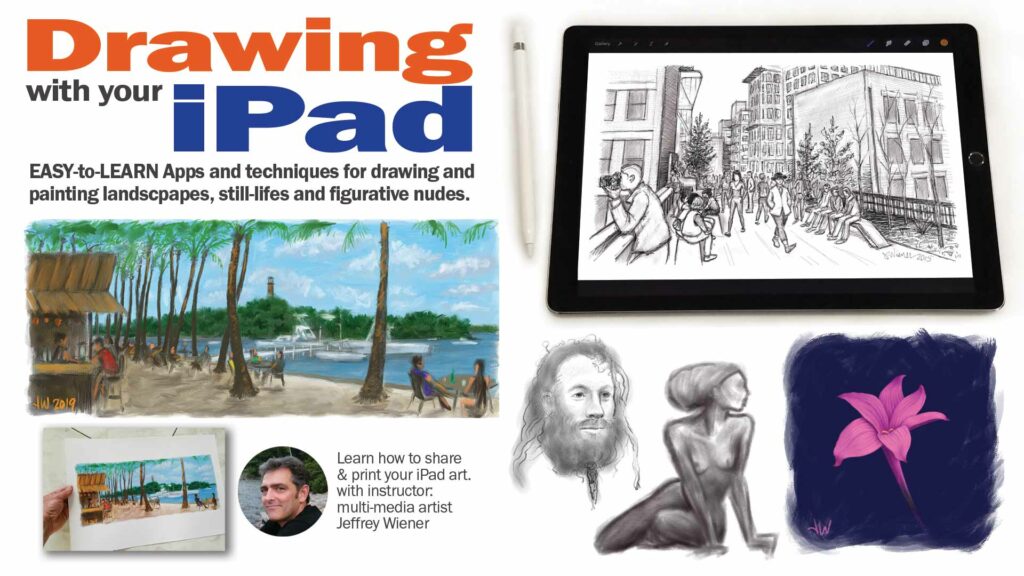 Join me in the Catskills at this gorgeous location on August 3rd, 2019 for a FIVE-Hour workshop: "Drawing with Your iPad".
First, we'll cover the basics for using the APP "Procreate", the most popular APP for drawing and painting on the Apple iPad. After a lunch break, we'll use our iPads to capture Still-Lifes, Gestural Poses and detailed Figurative Nudes, colorful landscapes captured "en plein air", and narrative animations that we will export as videos. Finally, we'll cover how to print out your digital artworks, and share them to social media directly from the Procreate APP.
PRICE: $95. (purchase tickets in advance: $80.)
Members of the BCA: $75 (purchase tickets in advance: $60.)
TICKETS & to RSVP by email: BCA@BethelArt.org
WORKSHOP LOCATION:
Bethel Council of the Arts "ARTSPACE"
3575 State Route 55
Kauneonga Lake, New York 12749
CLASS SCHEDULE:
Session One: 10:00 am – 12:00 pm
Session Two: 1:00 pm – 4:00 pm
One hour lunch break allows for artists to dine at one of the many fine restaurants lining Kauneonga Lake.
REQUIREMENTS:
Students must have the APP "Procreate" installed on their iPads prior to class. iPads must be charged. Charge your Apple Pencils too. Bring your charger for charging up during the lunch break. Click to EMAIL ME if you have any questions>